MRWA January 2022 Newsletter
Updated at 2022-10-25 06:30:54 Posted in (Primary)MRWA - INDUSTRY NEWSLETTERS,
Donna

Welcome to our first industry newsletter for 2022.  Our quarterly newsletter aims to provide you with an informative round up of what's happened in the last quarter and what's on the horizon .
During the 2021 year, HVS issued 35,500 permits and processed more than 4,500 accreditation audits.  We also completed 841 route assessments, 1,995 traffic escort services jobs and our transport inspectors intercepted over 10,000 vehicles.  
Industry had the opportunity to provide input on proposed changes to operating conditions and to participate in various working groups. We took part in the national roadworthy survey and reinvigorated the HVS Industry workshop and information sessions. 
We also continued our 'Bigger Than You' community awareness campaigns, began a review on our communication channels and took on the training and certification of WA Heavy Vehicle Accreditation Certified Auditors.
It is going to be another challenging and busy year for us all, but the Transport Industry has shown repeatedly throughout 2021 that they can respond to and meet the challenges at hand and ahead.
We look forward to what we're sure will be another productive year which will see some significant changes to the way that we deliver our services including:
enhancements to MOVES

transitioning a number of simple period permits to orders

improvements to the WA Heavy Vehicle Accreditation Module Standards

online traffic escort services booking system.
n this edition, you will find information on the:
Customer Personas and HVS Communication Channels Review
The Customer Personas Review continued over the past quarter to better understand the needs of the different customer segments or types that Main Roads and HVS communicates with.
As part of this process, those who attended our Metro October 2021 Industry workshop were given an opportunity to provide feedback about how they engage with us now and what changes they would like to see in the future. 
We also asked for feedback on  HVS Communication Channels within the 'Interacting with Main Roads Survey'.  This gave respondents the chance to let Main Roads know the best ways to communicate with them. 

Thank you to those who provided feedback and or volunteered to be part of the small group or one-on-one interviews. Your input is greatly appreciated, is invaluable and will help us deliver services, initiatives and communications that meet your needs now, and into the future.

 

We would like to thank all of those who attended our Industry Workshop and Information Sessions in 2021.  

The 2022 HVS Industry Workshops and Information series will kick off in the Great Southern Region on February 9 in Albany.   


You can view and register for any of the 2022 Industry Workshop and Information Sessions, including the Albany session on 9 February here.


 




Outcomes from the 2021 HVS Industry Workshops and Information Sessions
Over 200 people attended the last round of Industry workshops held between September 2020 to October 2021 across the state.  The sessions received a lot of positive feedback which resulted in HVS implementing a number of changes. These included:
The deployment of the over size over mass #biggerthanyou education and safety campaign

Clarifying pilot roles and responsibilities

Changes to operating conditions

Rewording conditions to remove ambiguity

Amending Traffic Guidance Schemes

Improving webpage layouts

Introducing QR codes on material for ease of access to website information

Increasing dimension limits under certain products

Reviewing access restrictions.
HVS received a number of suggested workshop / information improvements which we are looking to adopt in the 2022 sessions which included:
maintaining a similar format

a brief presentation and information by Main Roads on local projects at the start

developing and distributing practical, printed materials which can be taken away and used

communicating all action items stemming from the sessions

developing a broader communications and engagement plan and strategy

utilising existing channels to send info out to industry.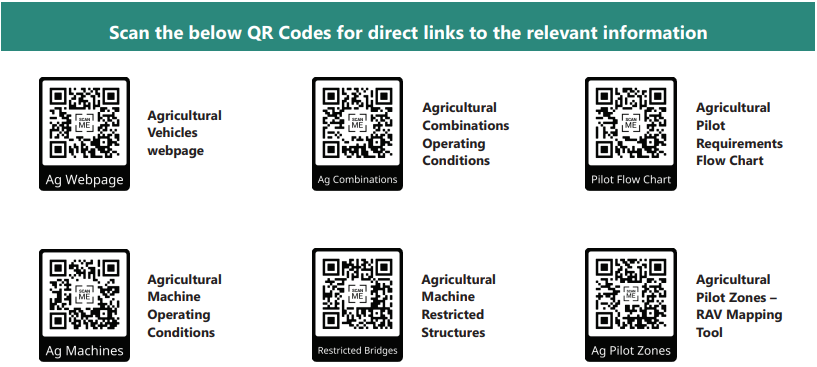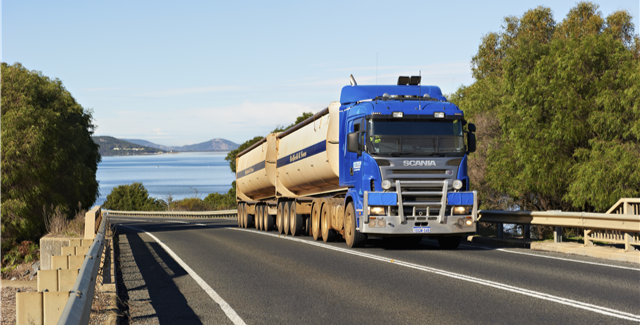 WAHVA Auditor Training and Certification process
The WA Heavy Vehicle Accreditation Auditor Training and Certification process formally transitioned to Main Roads in September 2021.  A reminder to all auditors who wish to continue providing audit services in the WAHVA Scheme, to WAHVA enrolled operators, they are required to have completed their Main Roads WAHVA training and certification by 31 March 2022.
As part of the transition process, in January 2022 Main Roads hosted three online information sessions for WAHVA Auditors that took them through changes to WAHVA documentation and processes.  
Later in 2022, Main Roads will also commence hosting online information sessions for Accredited Operators to provide an understanding of their role and responsibilities as accredited operators in WA.  A HVS update will be released that will detail the proposed dates and how to register for these sessions.
Heavy Vehicle Licenced Pilot Scheme Review - Reference Group
In early 2022 a review of the Heavy Vehicle Pilot Licence (HVPL) scheme will commence, the first since the schemes implementation in 2016/17 and its associated audit regime implementation in 2020. To do this, HVS is establishing a Pilot Licence Reference Group to involve a wide range of stakeholders and a diverse group of participants.
The review will consider key areas including Training and Competency Assessment, the Pilot Code of Conduct, the Introduction of Standards for Audits, and Licensing, and will seek to identify potential improvements to reflect the needs of the current WA environment.
An expression of interest (EOI) process was held in December to canvass those interested in being a part of the reference group. We will contact the successful participants in the coming weeks. This will ensure a cross section of the Transport Industry and other relevant stakeholders are represented.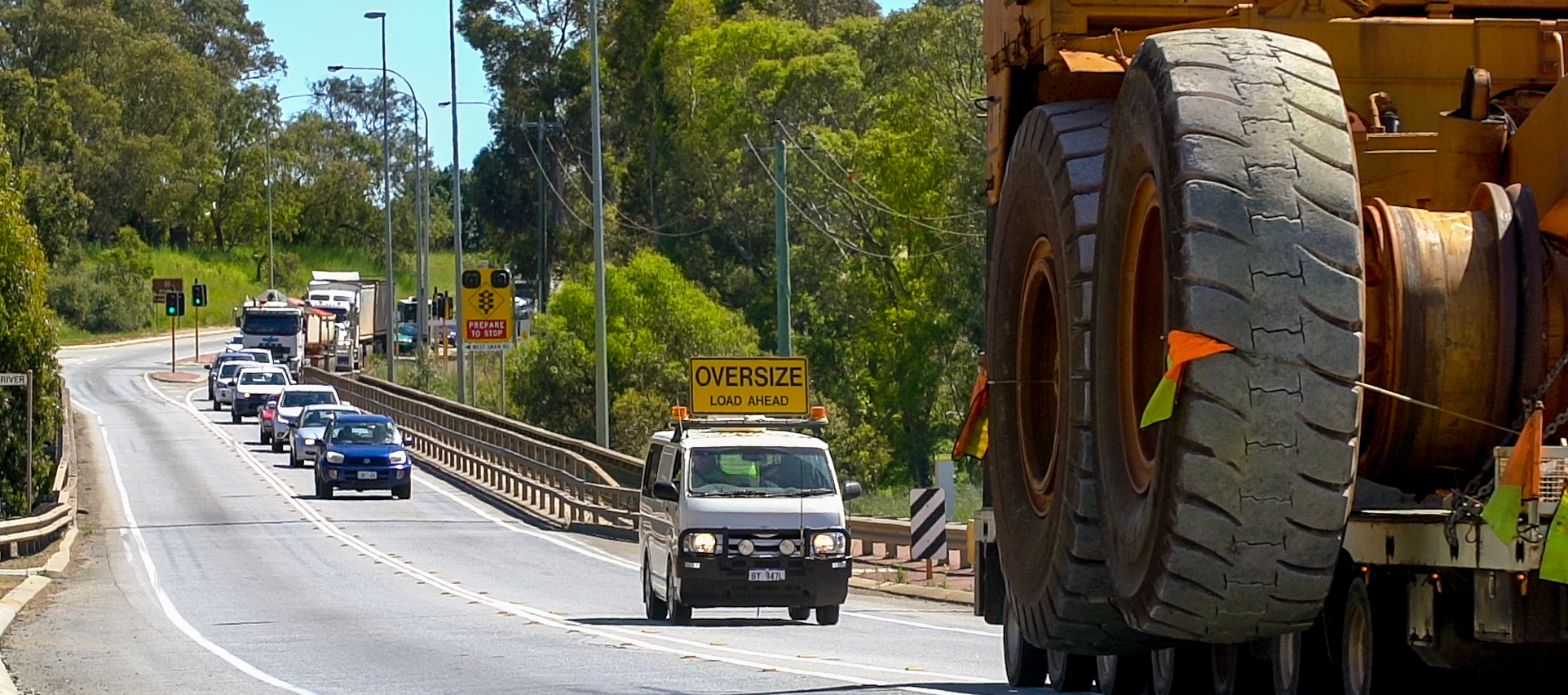 During the 2021 HVS Industry Workshop and Information Sessions, industry requested Main Roads to consider applications on a case-by-case basis to expand the permitted routes for larger OSOM convoys, where the proposed route adjoins the approved section of Great Northern Highway.
In response to receiving a request for Munjina - Roy Hill Road and Marble Bar Road, Main Roads undertook risk assessments during a trial move under the direction of a Main Roads Traffic Escort Warden.
As a result, on 7 December 2021, the convoy provisions in the following operating conditions were updated:
This now means, up to four (4) OSOM vehicles may travel in convoy on the following additional roads:
Munjina - Roy Hill Road, Newman

Marble Bar Road, between Munjina - Roy Hill Road and the turnoff for Roy Hill, Christmas Creek and Cloudbreak mine sites.
Last year we participated in the National Roadworthiness Survey (NRS), alongside other transport compliance agencies across Australia. The Survey showed a significant improvement in the roadworthiness of the Australian heavy vehicle fleet.
A NRS 2021 Snapshot Fact Sheet can be found here and the final report can be found on the NHVR website. Conducted over 12 weeks, the NRS involved the inspection of various combinations of heavy vehicle, including rigid trucks, buses and special purpose vehicles. The outcomes of the survey allow transport regulators to target safety programs in key areas.
Main Roads Website Changes
The Main Roads website has undergone a few changes to its design, look and feel including:
New HVS 'News & Information' section which will house information relating to the Remote Area's Consultative Group, upcoming HVS Workshop and Information Sessions and newsletters

Restyled homepage with new look and feel for the banner image

Projects and Initiatives together in a single landing page with grouped projects and news

A new 'search all projects' page which will be filterable and have a search bar for a refined search of this content.
Transport, Freight and Logistics Drivers Entering WA will need Proof of Full Vaccination from 12:01am Friday 24 December 2021
Update to Convoy Provisions within the Oversize Operating Conditions
Changes to platform trailer relocation period permit operating conditions
South West Region - Shire of Harvey. Downgrade Of Load Rating - Bridge 3735 Over The Wellesley River, On Wellesley Road North
COVID-19 Testing Availability at Forrestfield Road Train Assembly Area (RTAA) for Interstate Drivers
If you wish to receive these directly into your mailbox simply sign up by updating your subscription options here.
Heavy Vehicle Helpdesk Available 7 Days a Week
Our Heavy Vehicle Help Desk is open from 7am to 6pm Monday to Friday, and 7am to 3:30pm Saturday, Sunday and WA Public Holidays. 
 
If you have any questions please do not hesitate to call our Help Desk operators on 
138 486 or email on hvs@mainroads.wa.gov.au